Dutch cabbage varieties
Cabbage is very popular among our countrymen. Cabbage cooked lots of delicious dishes. That is why every owner of a personal plot grows this vegetable in large quantities. On a modern specialized market presents a rich assortment of various varieties of cabbage. I want to tell you about Dutch cabbage care in this article.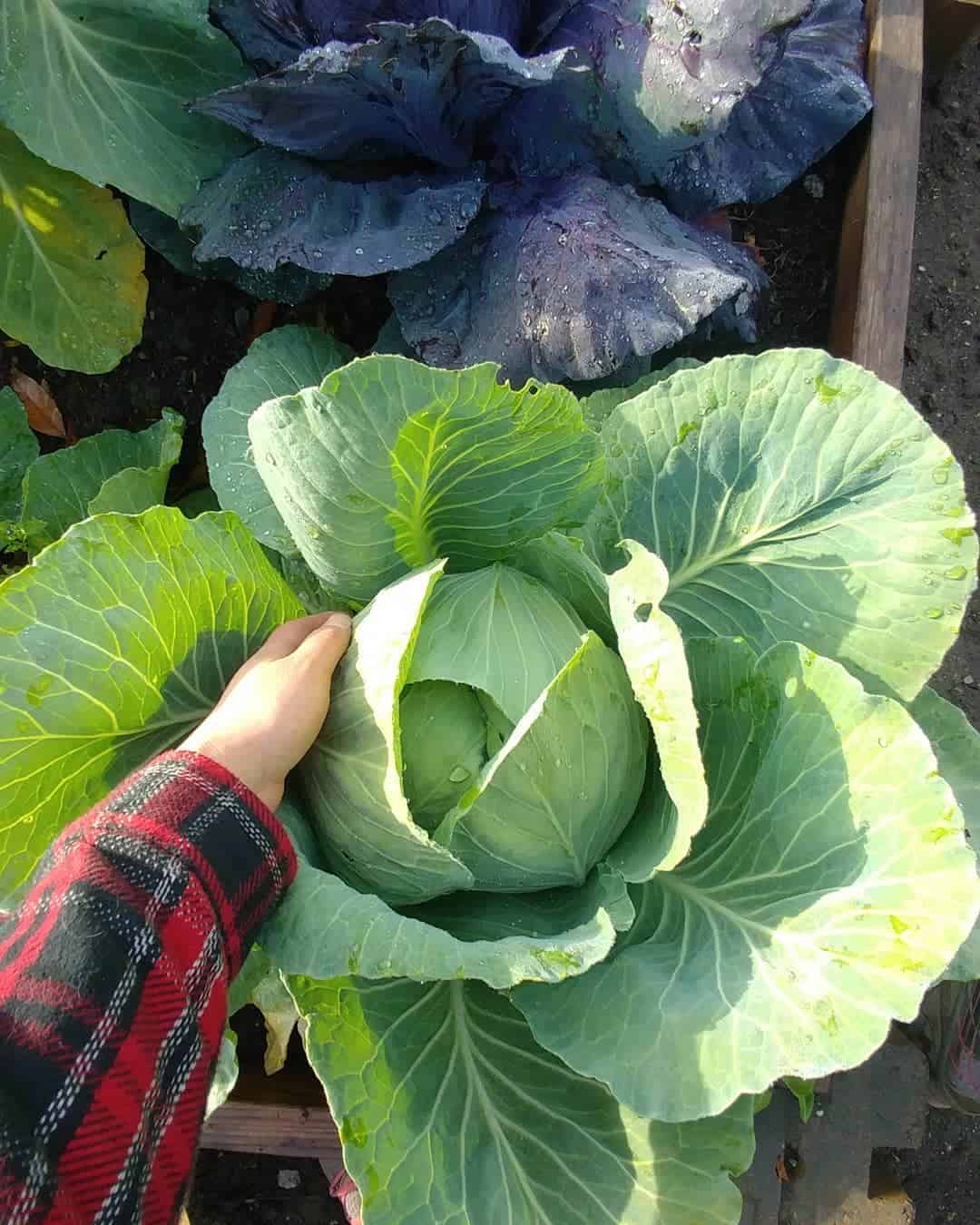 Here, varieties developed by breeders both domestic and foreign, early, late and so on. Therefore, choosing the appropriate varieties, it is very easy to get lost. To simplify the choice, you need to examine the properties and qualities of the most popular varieties. Many growers prefer cabbage seeds from Dutch breeders.
These types are very popular, they have many positive properties:
Great taste.
The plant can be used for cooking any kind of dishes.
The large size of the fruit.
With a high yield.
Great grow and produce fruit in any soil.
Dutch types have excellent resistance to various diseases and pests.
The plant is perfectly resistant to temperature changes.
However, despite the presence of a large number of benefits, Dutch types have some disadvantages:
The plant needs timely feeding;
The fruits of some early-maturing types easily crack;
Not be able to get a good harvest, without proper care of plants.
Basic features
Different types of from the Dutch breeders have a number of unique, characteristics:
The large size of the fruit.
Modern specialty market offers a large variety of types, so to choose the appropriate option will not cause much difficulty.
Palatability of the cabbages.
Plants are not afraid of frost, have excellent resistance to various diseases and pests.
In addition, the plant must be timely feeding, watering and so on. Without proper care to obtain a high yield and larger fruit will not work.
Dutch cabbage care and secrets of growing
It is no secret that any culture love care. This also applies to Dutch varieties. To obtain a high yield, should be timely to carry out a number of important manipulations for proper growth and development of plants:
To conduct timely watering seedlings. The frequency of watering depends on the climatic conditions. On average, it is recommended to water once a week. As necessary you can increase the amount of watering.
Once a month you need to fertilize the plants. This will help to increase the immunity of plants and increase its productivity. It is necessary to use special products that can be purchased in specialized stores.
After each irrigation it is necessary to carefully loosen the soil around the plants.
The planting site should be well illuminated by sunlight.
Time to remove weeds.
Before planting the seedlings, you should prepare the site for planting. The soil needs a good dig over, to make the necessary feeding. And only then it is possible to form the ridge and planted seedlings.
Varieties of cabbage from Dutch breeders
At present, Dutch companies provide the bulk of seeds of different crops on the global niche market. Here are the diverse cultures of different types, including cabbage. All varieties are divided into several types:
early maturing;
the mid;
late.
They differ in the timing of maturation.
Cabbage early maturing
Such a culture have minimum maturity. In addition, the fruits of these varieties are kept extremely small. In most cases, the cabbages used to prepare various salads or consumed fresh. The fruit is early ripening varieties often crack.
The most popular early-maturing varieties:
Musketeer. Form of the class rounded, upper leaves of light green color. Maximum head weight of 1.3 kg. The maturing period of 55 days.
Of PH F1. Appeared on the Russian specialty market relatively recently, but its popularity is growing. Weight of headed cabbages in this class up to 4 lbs. Optimum maturation period of about 65 days. Upper leaves dark green.
Resistor. The mass of the class about 1.2 kg. maturity 55 days. The difference of this variety is excellent resistance to various diseases.
Bingo. This variety can hardly be classified as early, as the gestation period is 160 days. The cabbages are of excellent taste and long shelf life (270 days). In addition it should be noted the high productivity of this species (up to 4.5 kg per square meter). Weight of heads up to 2 kg. Fruits round in shape, with leaves from bright green to mix green with brown.
Parel. Sprouts of this species is excellent for growing in the Northern regions with difficult climatic conditions. Plants stand up beautifully to freezing. From sowing seed to full maturation culture will need no more than 60 days. The weight reaches 2kg. head Form rounded, leaf color is light green.
Python. The cabbage of this type may be more likely attributed to mid-season, ripening period of about 130 days. The weight of the head reaches 2.2 kg, but this is possible only in the case where the conditions of cultivation of plants the favorable and in compliance with all recommendations for management.
Mid-season Dutch variety
The main distinguishing characteristics of such species are more long term fruit ripening than early-maturing. Mid-season cabbage varieties in most cases are used for processing.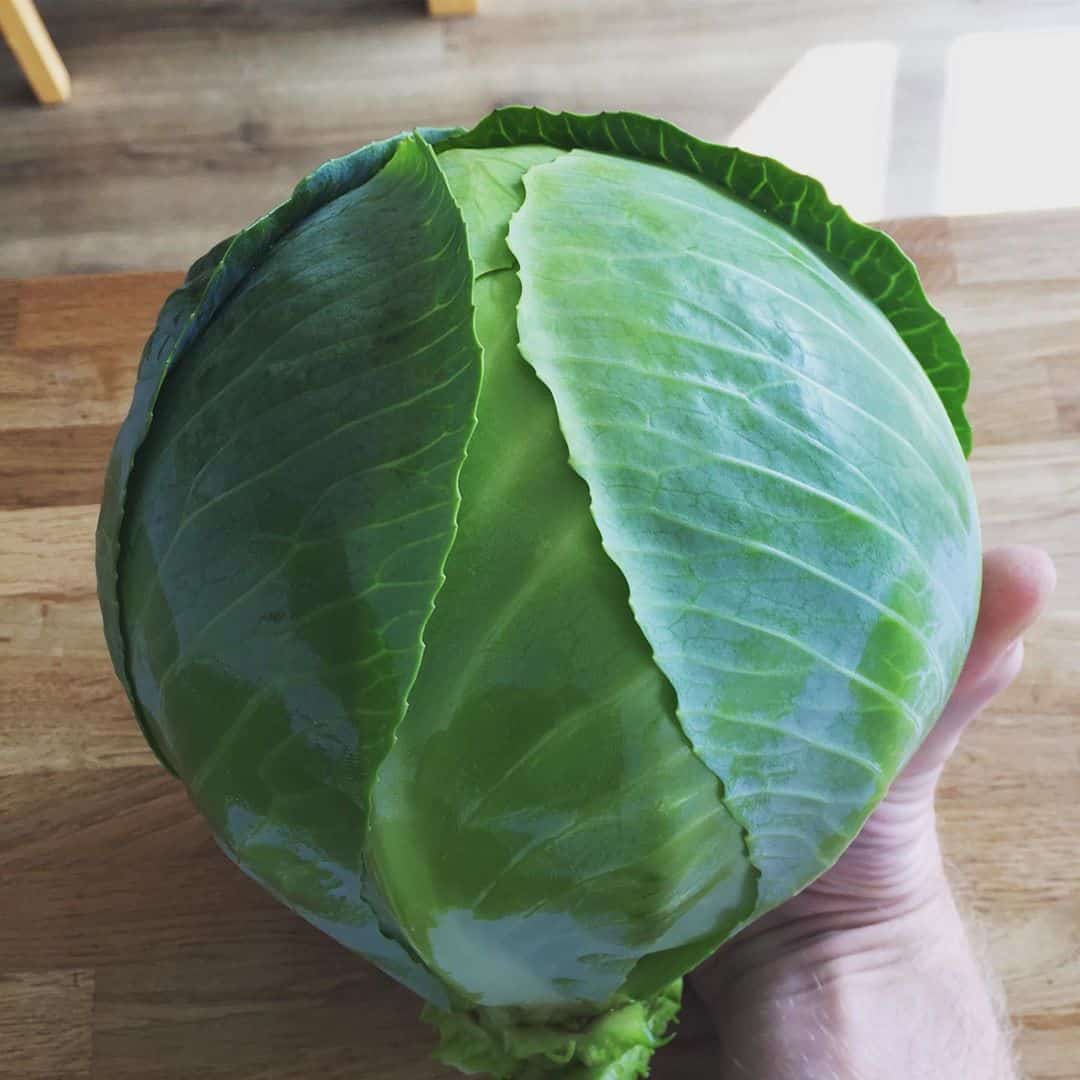 Popular mid-season varieties:
Rinda. The time of fruit ripening of this variety is about 80 days. The weight of the cabbage heads up to 6 kg. the Fruits are round shaped, upper leaves dark green. Ripe cabbages dense enough. In most cases, they are used fresh and for pickling.
Krauthauser F1. The vegetation period of cabbage varieties is 120 days. The fruits are round in shape, their weight is 4 lbs. Cabbage can be used in any form. The shelf life of the fruit 8 months, but this is only possible if all rules are harvesting.
Donar F1. Cabbage Donar is very popular among growers. This is due to the long shelf life of the fruit. Form of cabbage of the round. Leaf color gray – green. Cabbage this Orta versatile and can be used for any type of food.
Langedijke. Cabbage is a very unpretentious, perfectly withstands temperature changes and freezing. The time of fruit ripening about 135 days. The weight reaches 4 lbs. cabbage Cabbage can be used to prepare various dishes, shelf and so on.
Late Dutch cabbage
Cabbage late types have a long ripening of the fruit. Seeds are planted in soil in early spring, harvesting is carried out after the occurrence of the first frost. The fruits have an excellent taste and long shelf life.
The most popular late-maturing types:
Galaksi. The heads reach 6 kg. the Period of maturation culture, approximately 135 days. The fruits are round in shape, grayish-green color. Cabbage of this variety is versatile and can be used in any way. The plant has a high resistance to various diseases.
Furios. This variety is very popular among growers. This is due to the high fruit weight, high yield, excellent taste and long shelf life of cabbages.
Portola. The advantages is high productivity, large fruit size. The heads have excellent flavor qualities and resistance to various diseases and pests.
Bartolo. The time of fruit ripening caputy this class is about 175 days. Form of cone-shaped heads. Fruit weight reaches 2.2 kg. the Cabbage is very dense and have a long shelf life.
Fundaci. Like all late-types, cabbage Fundaci a very long maturity (about 140 days). The weight of the cabbage heads up to 6 kg. the Plants of this kind need careful care, only in this case, the guaranteed yield.
Conclusion
Dutch cabbages are very popular among growers. This is due primarily to long-term storage of fruit.
Cabbage such varieties characterized by high yields.
The fruits have large size and heavy weight.
How to take care of Pedilanthus at home
An ode to Lily: Tubular hybrids
Vegetables and Barley Soup preparation for the winter
How should be dried removed onions and garlic