Celeriac — how and when to plant seedlings.
Celeriac - how and when to plant seedlings.
Celeriac is a tasty and healthy vegetable. We have celeriac is not very popular because few people know how to grow this vegetable, but in order to get a harvest of fragrant roots have to work hard, because middle-ripening varieties celeriac Mature in 150-170 days after germination.
Many gardeners celery just do not have time to form large tubers. How to grow celeriac, will tell you step by step on my experience.
1. Seed selection:
Now sold many celery seed – leaf, petiolar and root. When choosing varieties, root celery, be sure to look at the period of ripening and the weight of the root.
Ideally, you should choose the variety with the early maturity and maximum weight. Don't buy celery with a maturation period of over 200 days, in our climate only to end of September time to ripen mid-season varieties with a period of 150-170 days from germination to technical ripeness.
Do not buy celeriac old varieties, such as celery Apple, he stated fruit weight only 80-150 grams, so with all the efforts you will not get the large roots. Now there are varieties of celery form the roots up to 800 g, and an average of 300-400 grams, is a large tuber.
I bought a celery root grade "Old doctor" with a gestation period of 150-160 days and root mass 200-300 g, but this year I'm going to look for varieties with greater root mass.
2. When to plant celery:
Root celery need to grow only through seedlings and planting be carried out very early – in late January – early February. Celery seeds can germinate 1 to 2 weeks. At the initial stage of the celery develops very early and you need 60-70 days to growing seedlings of crops before planting in the ground.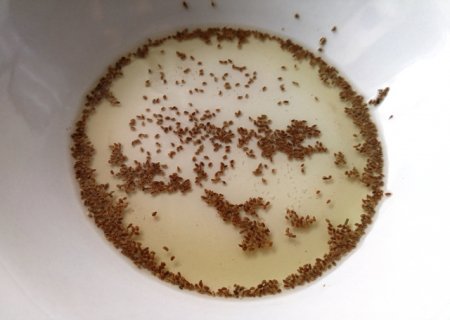 3. How to sow celery:
Celery seed is small and turovskoye. Before sowing I recommend to soak them for half an hour in 3% hydrogen peroxide, this solution will pull out of the seed essential oil that inhibit seed germination and seedlings appear faster.
After soaking the seeds need to be dried to flowability and sprinkle on the surface of moist earth. Top celery seeds not covered with earth or sand. Crops to cover and moisten by spraying.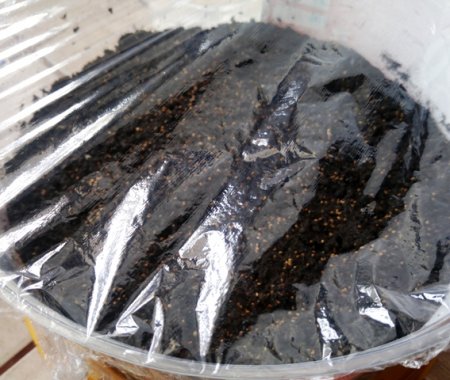 Celery seeds have begun to hatch in a week, 10 days already emerged seedlings. During germination of celery it is important to maintain the humidity of the substrate, and also put the crops under fitolamp or bright place with a temperature of about 18 degrees, so that the sprouts are not stretched. If the seedlings are thick, then it is better to propergate as crowded shoots to stretch and creep.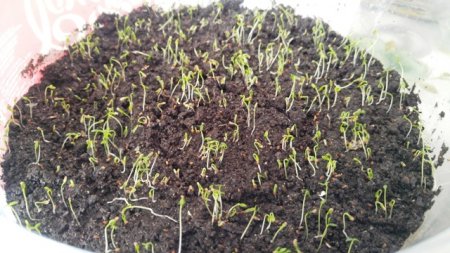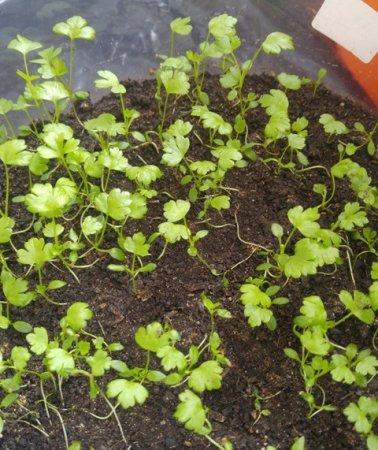 The lady's slipper or paphyopedilum
Growing rosemary outdoors, the rules of care